WELCOME TO OUR BOOKKEEPING/HR PAGE
Phone: (870) 368-7955
or Email us @
tammy.luster@northcentralcoop.org
kelly.cowan@northcentralcoop.org
We would be glad to assist you with any Bookkeeping or HR issues.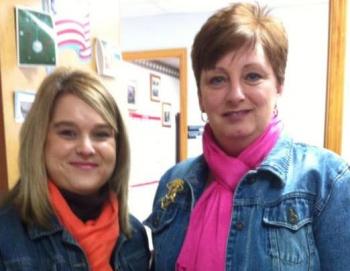 HEALTH INSURANCE WELLNESS
Catapult Health will be at our Cooperative August 27-28, 2020 and October 1-2, 2020 with 60 wellness appointments each day. To schedule an appointment for employee or covered spouse please use the online scheduler and search Melbourne in the location @ www.TimeConfirm.com/ARBenefits.
You may still visit your Physician for your annual wellness exam. In order to receive the monthly health insurance wellness discount you must use the attached PCP form. Your physician will need to fill out and sign the form and it should be faxed to the number on the form by October 31, 2020.
PCP Form:
https://www.dfa.arkansas.gov/images/uploads/arBenefits/ARBenefits_PrimaryCareProviderform.pdf
Health Assessment: Members who complete a Catapult checkup also complete the health assessment requirement during their appointment. Members who complete a checkup through their physician must also complete the online health assessment. The online health assessment needs to be completed through the member's My Blueprint account at healthadvantage-hmo.com, not through the ARBenefits Member Portal. After you log in to your My Blueprint account, go to the Health and Wellness tab and choose Healthy Living. Then Navigate to the HealthConnect Blue portal.